About Mercedes-Benz of Chico
Mercedes-Benz of Chico Welcomes You
---
At Mercedes-Benz of Chico, our reputation precedes us as an innovator in terms of the product; however, we also employ knowledgeable, friendly, and devoted staff. Our sales and service personnel dedicate themselves to meeting your needs and providing insight. Our DRIVE certified technicians work tirelessly to provide you with the highest quality and most advanced service. We also guarantee that we offer an extensive selection of new and pre-owned vehicles. When searching for groundbreaking technology and performance in a vehicle, Mercedes-Benz should come to mind. The high-end collection our showroom offers to potential buyers is top of the line, ensuring our buyers feel like the priority Mercedes-Benz values them to be. Mercedes-Benz of Chico is in the process of building a brand new state of the art dealership facility at 13330 Garner Lane (at the intersection of Garner Lane and Highway 99) in Chico, CA.
Providing Satisfaction
---
At Mercedes-Benz of Chico, we know that it is not enough to have the best product out there, so we offer the best in customer service. Our product could not maintain its luxury reputation without also making it a luxury experience for our buyers. We strive to provide a hassle-free and quality experience for our buyers. Our goal is to make buying and scheduling services as efficient as possible for you. We want to ensure that the journey from sales to service is seamless. Our customers need to know that their satisfaction is our highest priority.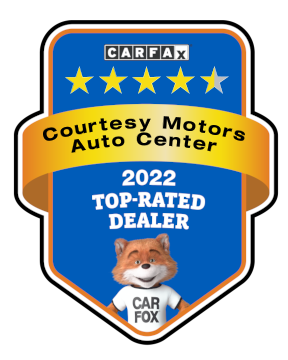 Experience Innovation at Mercedes-Benz of Chico
---
We here at Mercedes-Benz of Chico are excited to display our vast inventory to you. Whether you are in the market for a new or pre-owned vehicle, we can set you up with an iconic vehicle in design on every level. Our inventory is continually adapting to fit your needs. Our sales and service representatives are pleased to assist you with all your Mercedes-Benz needs. Please call Pajouh Mercedes-Benz to check on availability or to set up your test drive today. Contact us to check out our new and pre-owned models, our service and parts center, and our finance options.
Future Home of Mercedes-Benz of Chico
Mercedes-Benz of Chico is in the process of building a brand new state of the art dealership facility located at 13330 Garner Lane in Chico, California

Pajouh's Courtesy Automotive of Chico Included Benefits:
---
Courtesy Vehicle
To keep your day moving forward, when you visit our Service Center with an appointment, you have the option of receiving a complimentary Mercedes-Benz Courtesy Vehicle. Contact our Guest Relations department at 866-979-9716 to make the necessary arrangements while your Mercedes-Benz is being serviced.
Courtesy Shuttle:
The Courtesy Shuttle will take you to your needed destination within a 20 minute radius and will pick-you up at a pre-determined time with scheduled service.
Guest Waiting Lounge:
Our Service Customers are welcomed to relax in our Guest Lounge where they can enjoy a cup of coffee or a pastry from locally owned Donut Nook. A flat-screen will keep you up to date on the news, weather or sports.
Car Wash:
A complimentary car wash is available when your Mercedes-Benz is being serviced.
Pet Friendly:
Located in our customer waiting area is an opportunity for your canine companion to take a drink of water and snack on a treat.
Collision Center:
Pajouh Automotive Collision Center works with Carwise. Our customers can easily upload photos, making it easy to receive estimates as well as book an appointment with our collision center. Request an Estimate.